Sintra Hoffman

President and Chief Executive Officer

Sintra Hoffman is the President and Chief Executive Officer of WESTMARC. She previously served as Assistant Division Director for the Arizona Department of Transportation (ADOT). Her professional background includes more than 19 years experience in local, state and federal government. Sintra lead ADOT's Office of Public Affairs which focused on building and sustaining relationships with leaders in Arizona's cities, towns, counties and business community. Prior to her time at ADOT, she spent 10 years with the City of Surprise, serving as the Director of Intergovernmental Relations and Deputy City Manager. Sintra has been recognized for her accomplishments in transportation lobbying and problem solving. She holds a bachelor's degree in Business Administration and Masters of Administration in Public Administration.


623.680.0645 // SHOFFMAN@WESTMARC.ORG


Bobbi Magdaleno

Chairman of the Board of Directors

Bobbi Magdaleno is the Executive Director of Community and Municipal Relations in the Office of Government Affairs at Arizona State University. Based at ASU's West campus, she is responsible for initiatives and activities that create and strengthen relationships connecting the university to the community. These activities are designed to inform and engage various constituents and key stakeholders including neighbors, municipalities, elected officials, business leaders and community organizations including WESTMARC and Chambers of Commerce. She manages campus special events including Sneaker Tours and cultural celebrations providing opportunities for community engagement.

Bobbi serves as a director on several boards including WESTMARC, Glendale Chamber of Commerce, Peoria Chamber of Commerce and committee involvement with the Surprise Regional Chamber of Commerce and Luke Air Force Base's P4 Initiative. She is a graduate of Leadership West's class XXI.

Bobbi's career at ASU began in 1986 with the ASU Alumni Association. She transferred to ASU's West campus in 1988. Throughout the years she has worked on building the alumni, fundraising and community relations programs for the university.

Bobbi graduated with a Bachelor of Science degree in business administration from Dickinson State University in North Dakota. She is a proud Sun Devil as a lifetime member of the ASU Alumni Association.
Kristina Vossler

Membership, Events & Media Manager

Kristina Vossler is the Membership, Events & Media Manager at WESTMARC. She previously served as the National Marketing & Special Events Coordinator at Childhelp - a national non-profit organization dedicated to the prevention and treatment of child abuse – and was responsible for a diverse range of duties relating to fund development, special events, marketing, individual and corporate donor relations, and volunteer programs. Prior to her time at Childhelp, she worked at the Desert Botanical Garden in the Special Events Department working with a dynamic team on the development, management & execution of special events for the purpose of increasing revenue, while meeting the needs of Members and attracting a new & diverse audience to the Garden.

Kristina graduated Magna Cum Laude from WP Carey School of Business - Arizona State University in 2012 and received a minor in Special Events Management from the College of Public Service and Community Solutions.

623.435.0431 ext. 202 // KVOSSLER@WESTMARC.ORG
Kimberly Jordan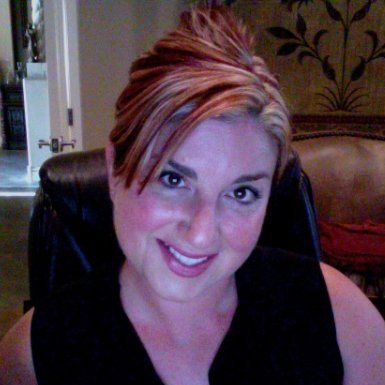 Business Operations Manager

Kimberly Jordan is the Business Operations Manager at WESTMARC and Leadership West Alumni, Class XXII. She is committed to the future development, growth and success of the West Valley region and has a passion for workforce and economic development: strategies, initiatives and outcomes.

Kimberly has 27 years of experience in the healthcare industry within rehabilitative genres including; mental / behavioral health and physical rehabilitation. She has also held leadership positions in higher education ranging from; Director of Admissions, Assistant Dean of Students and Campus Director.

Kimberly graduated with a Bachelor's degree from the State University of New York at Stony Brook and has completed work toward her Masters in Industrial Organizational Psychology at Argosy University in Phoenix.

623.435.0431 ext. 203 // KJORDAN@WESTMARC.ORG