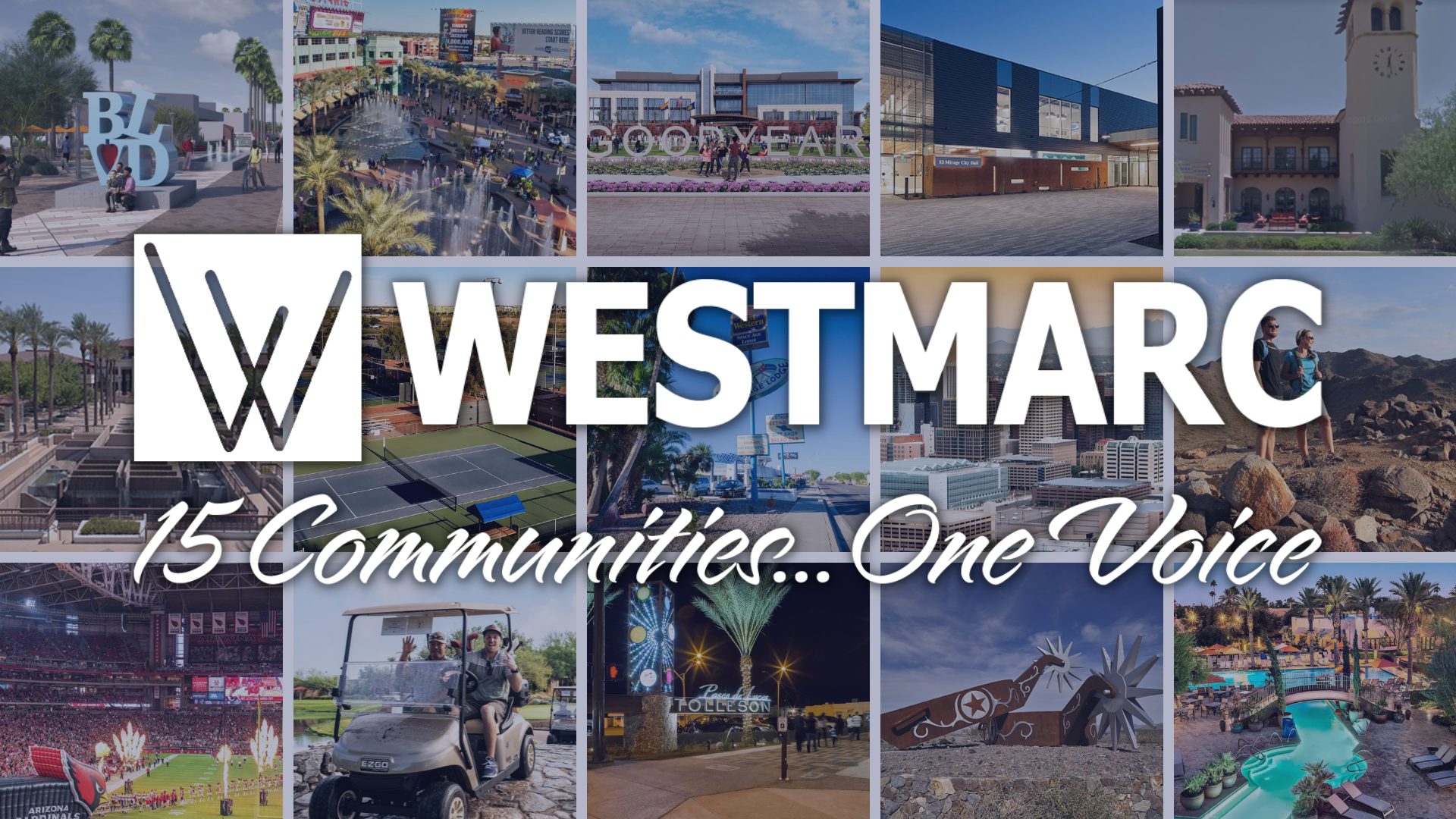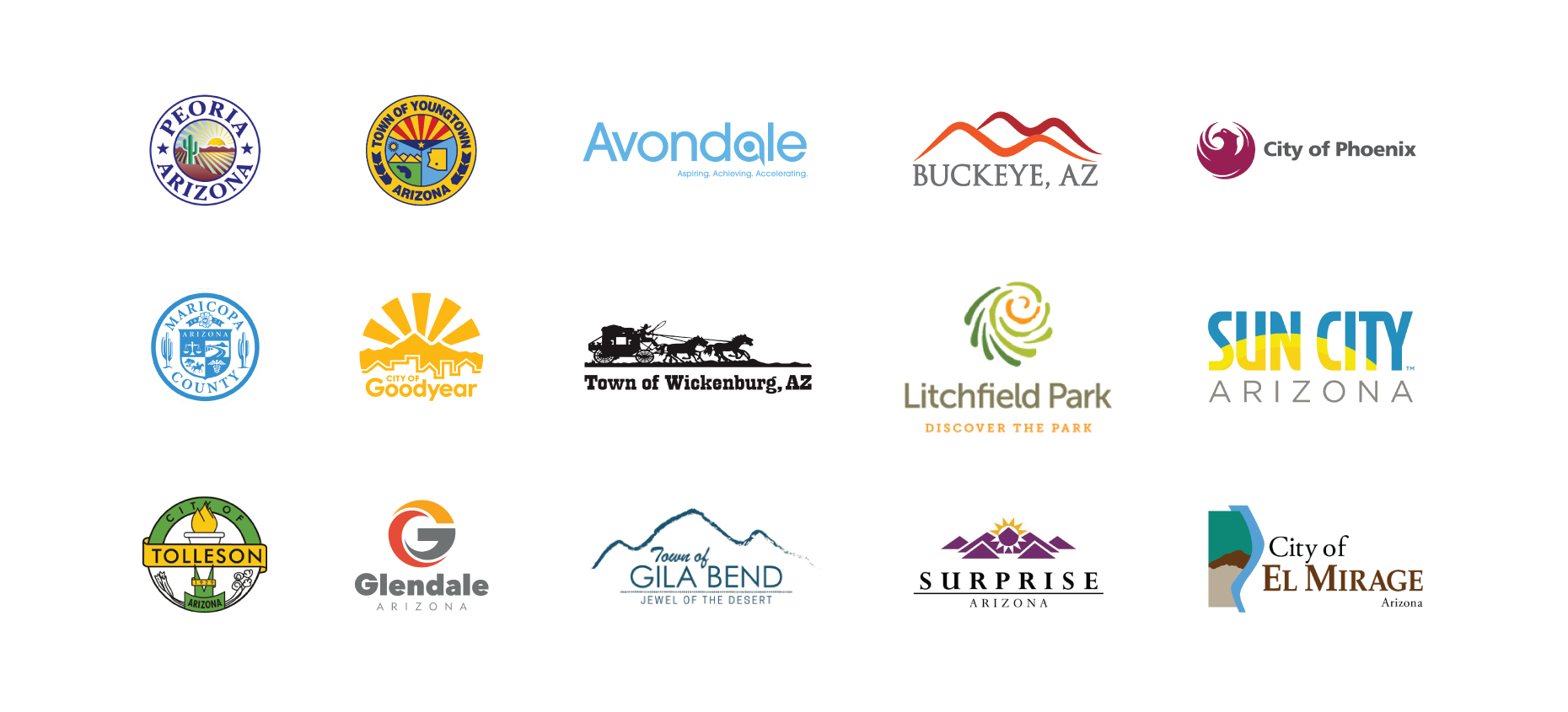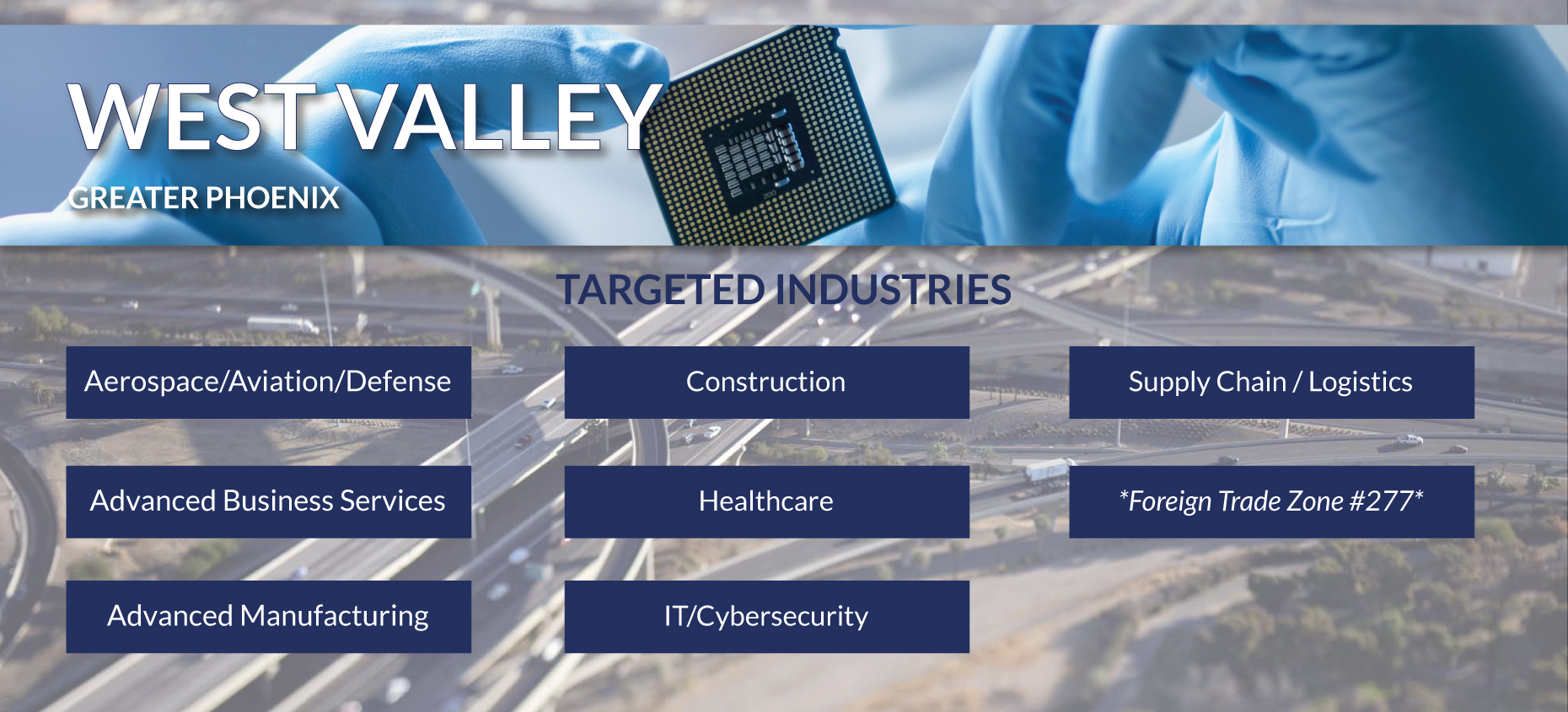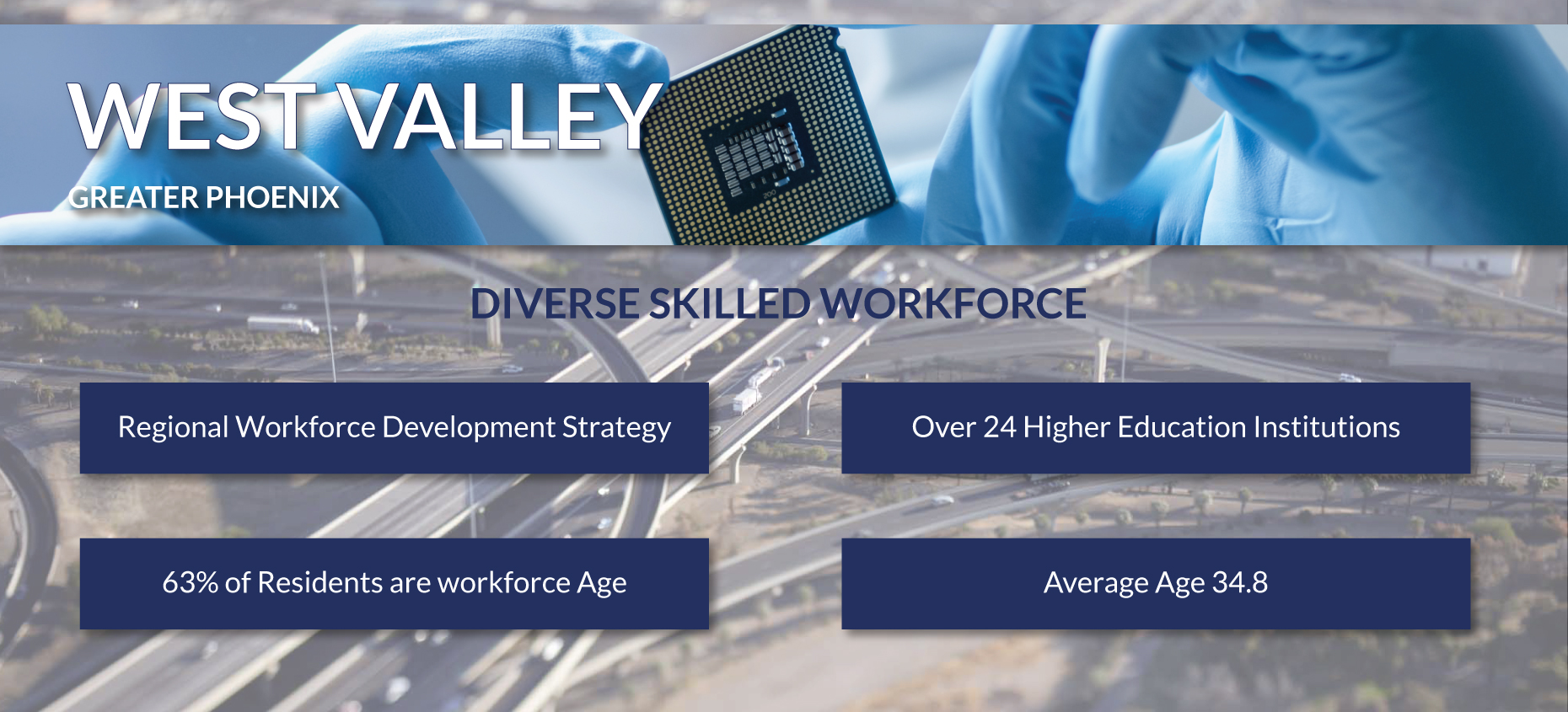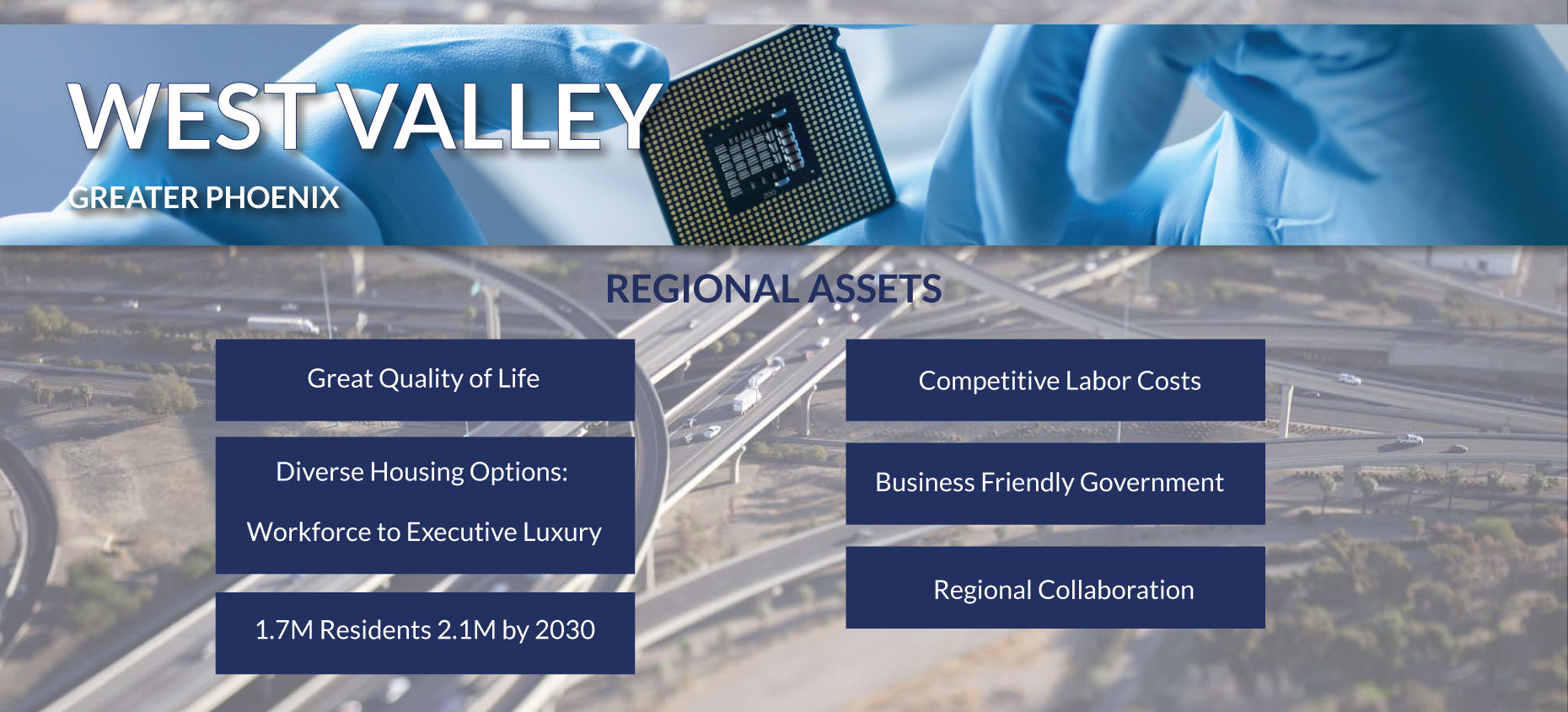 WESTMARC – the Western Maricopa Coalition – is a public/private partnership of the 15 communities, the business community and the educational sector in the West Valley. To ensure that our members receive the greatest benefit possible, we host nine special events annually that draw regional leaders across numerous industries and WESTMARC supports seven issue committees that focus on specific economic development and workforce needs for the region.
Promote the West Valley with one united voice for economic growth.
Position the West Valley for economic vitality and strategic business attraction.
Enhance member value and engagement.
The work that WESTMARC and our members do daily impacts almost every industry in this county, which in turn benefits both your business and the community at large. We hope you join our team and invest in our organization because you are not just investing in another non-profit, you are strengthening the economy, creating jobs and shaping our region's future.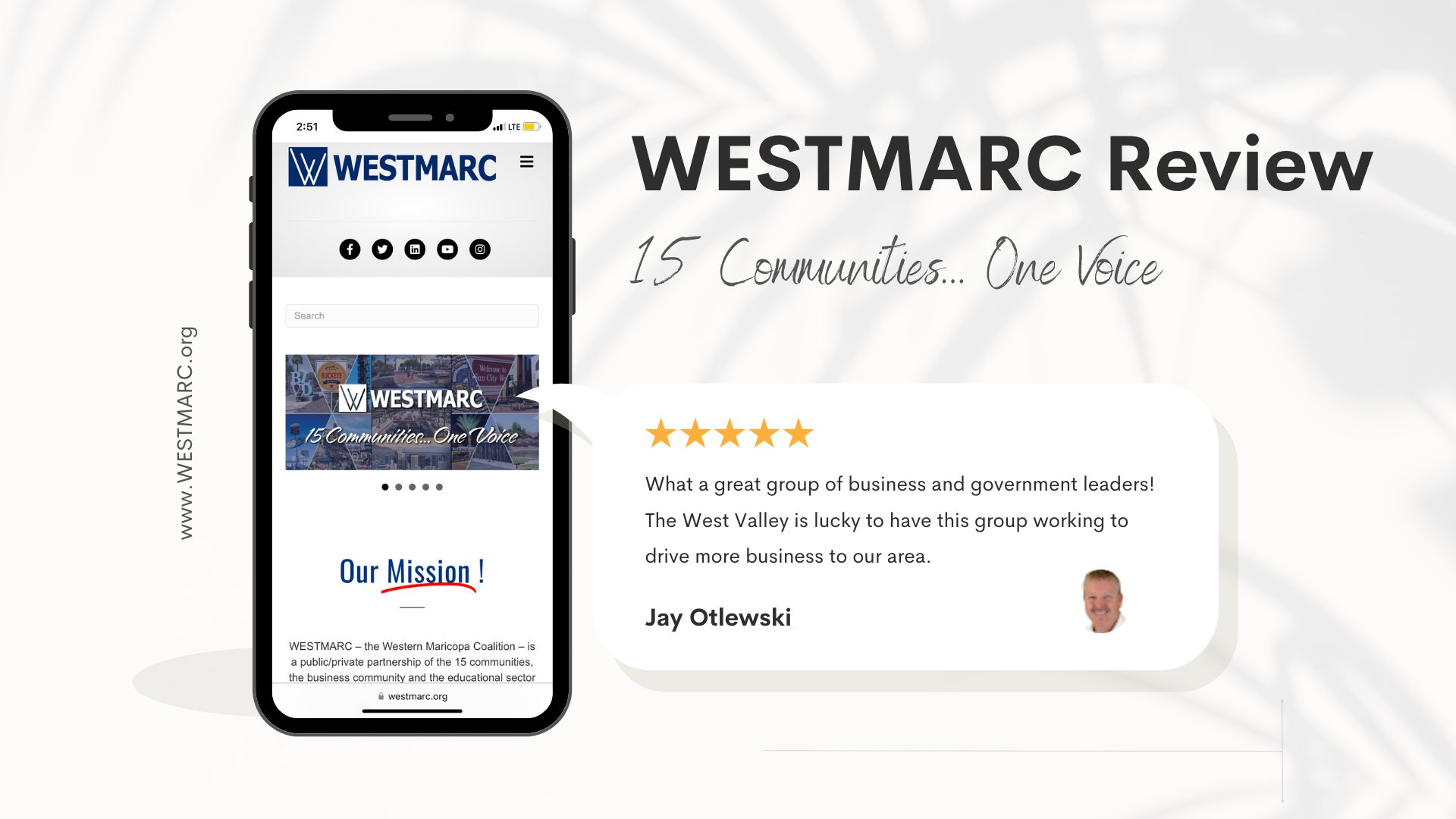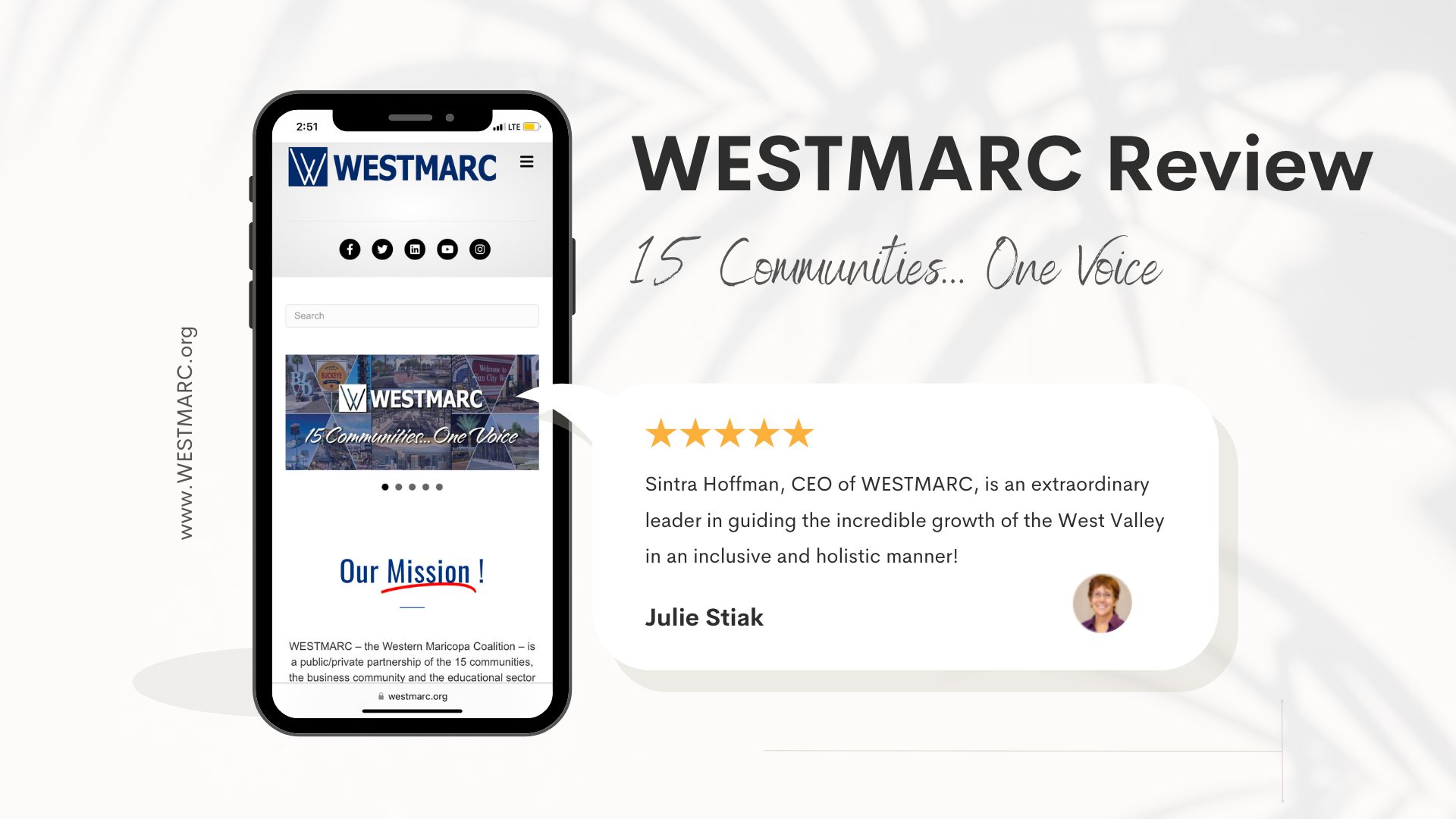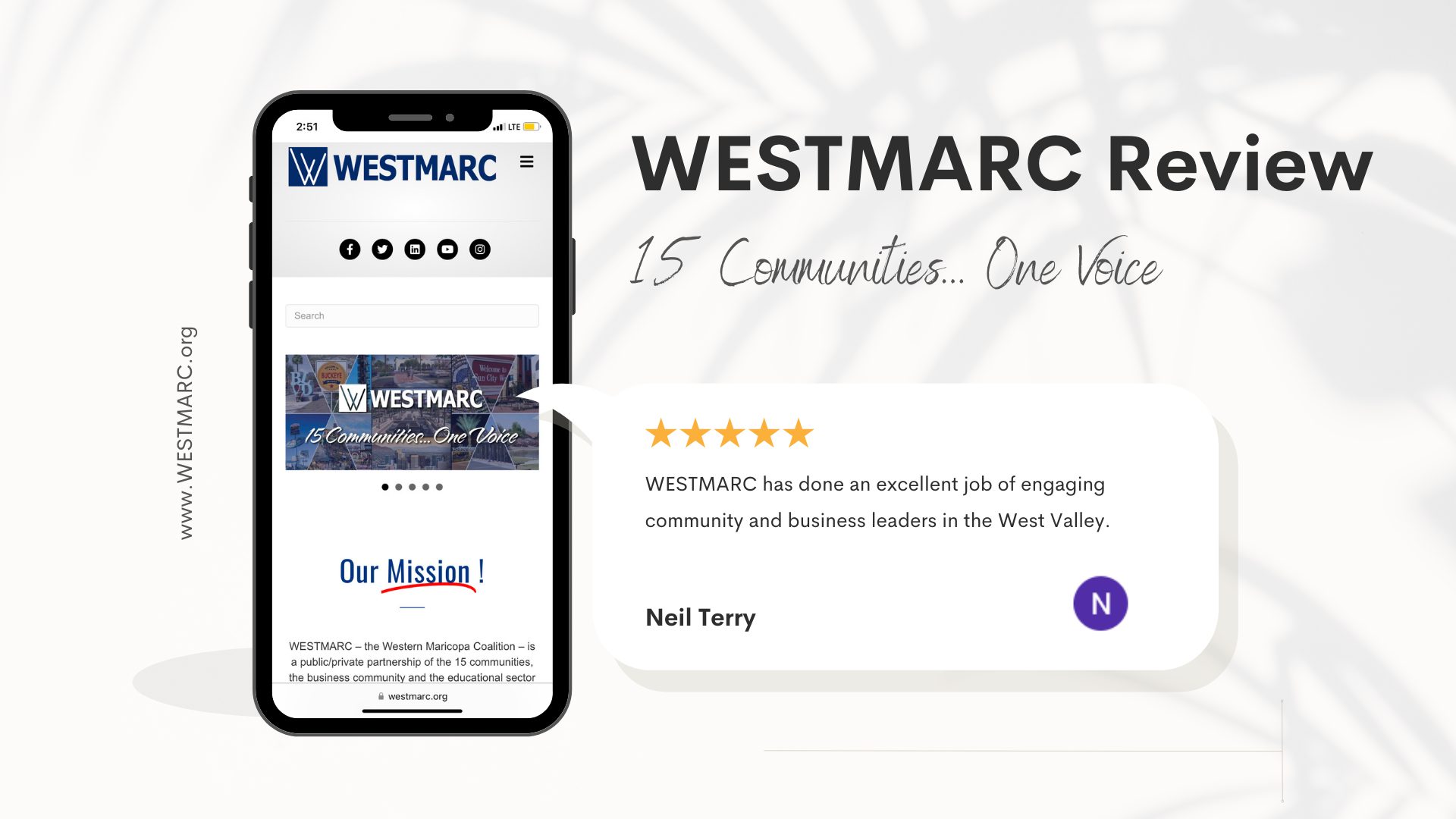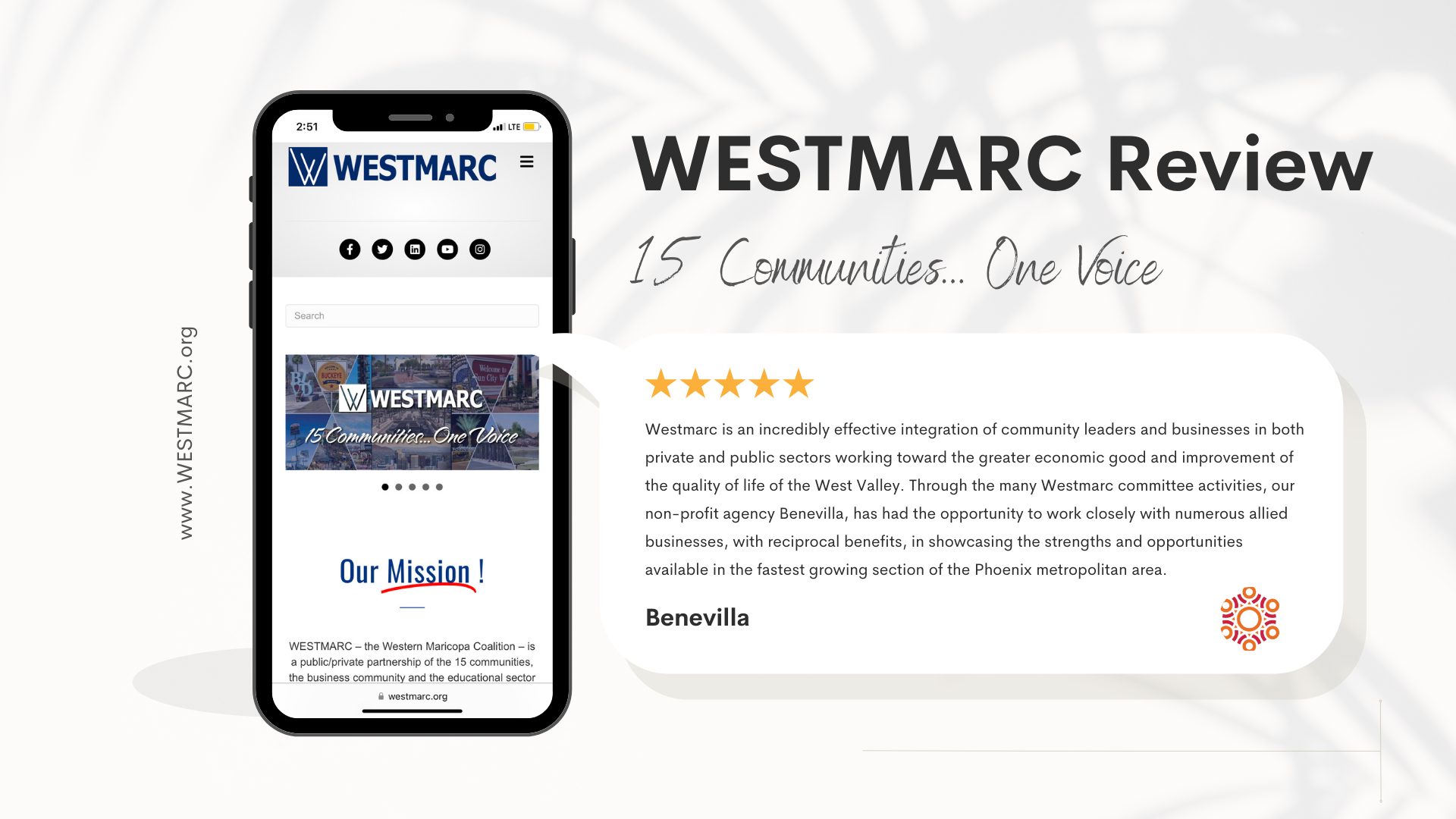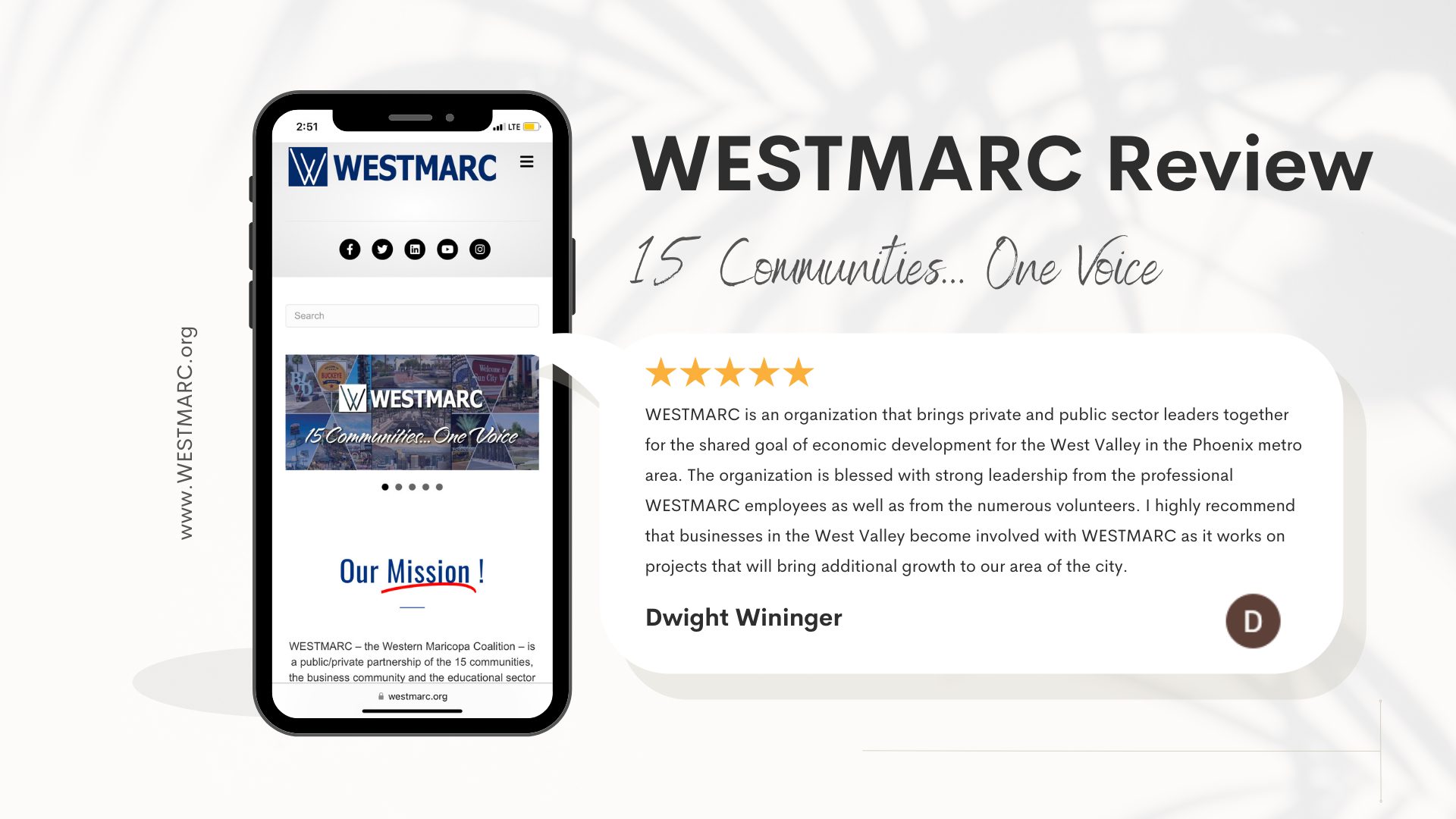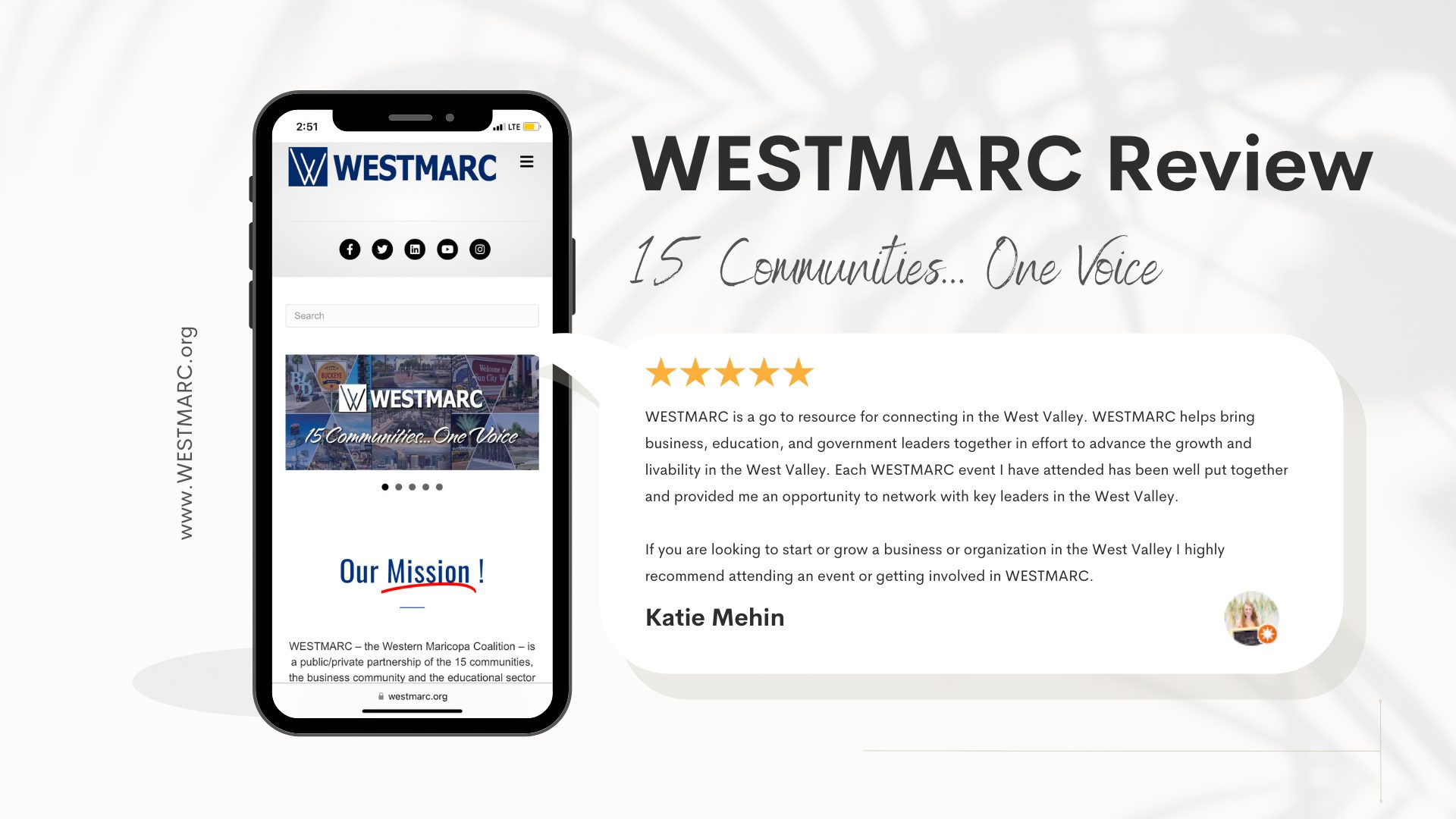 Upcoming Programs & Events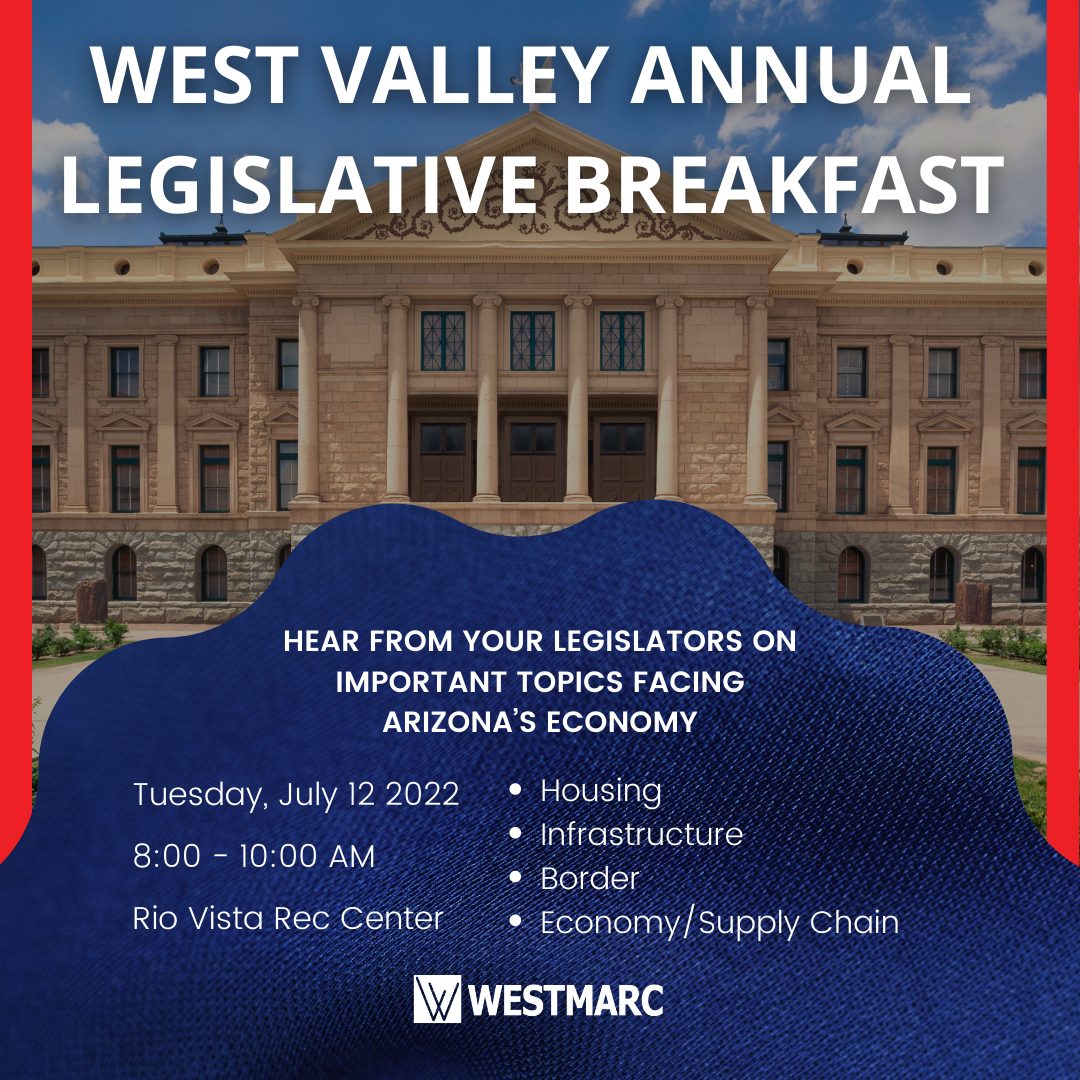 West Valley, Greater Phoenix Quality of Life Assets
Redesigned 12/2021 in partnership with Center for the Future of Arizona