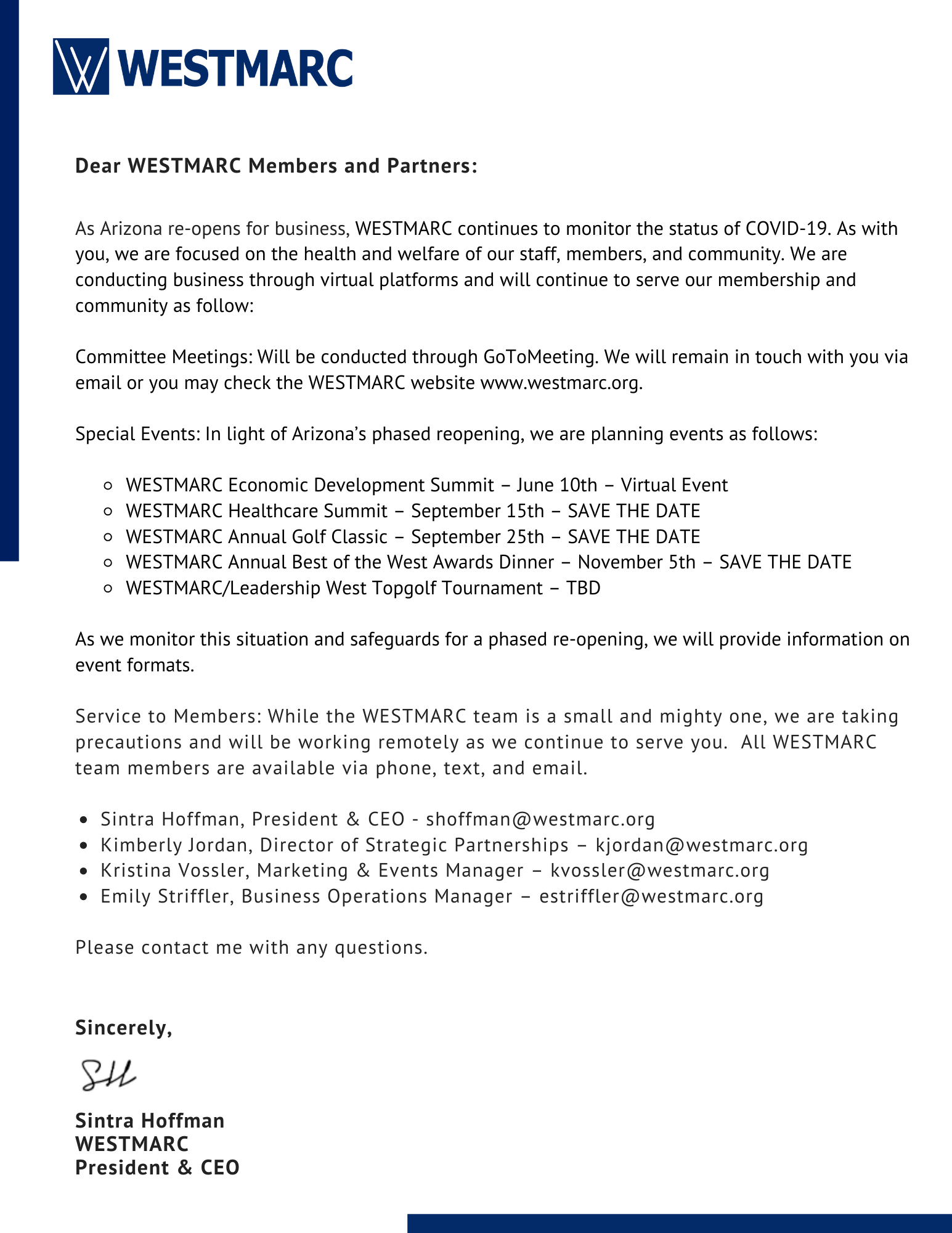 WESTMARC – the Western Maricopa Coalition – is a public/private partnership of the 15 communities, the business community and the educational sector in the West Valley. To ensure that our members receive the greatest benefit possible, we host five annual events that draw regional leaders across numerous industries and WESTMARC supports six issue committees that focus on specific economic development and workforce needs for the region.
The work that WESTMARC and our members do daily impacts almost every industry in this county, which in turn benefits both your business and the community at large. We hope you join our team and invest in our organization because you are not just investing in another non-profit, you are strengthening the economy, creating jobs and shaping our region's future.
Is Infrastructure important?
Of course it is, come learn more!
Event Date: Wednesday, May 15, 2019
Legislative Breakfast
Share your needs as a West Valley stakeholder.
Event Date: Thursday, June 13, 2019
FORE!
Come spend the day networking and golfing!
Event Date: September 27, 2019