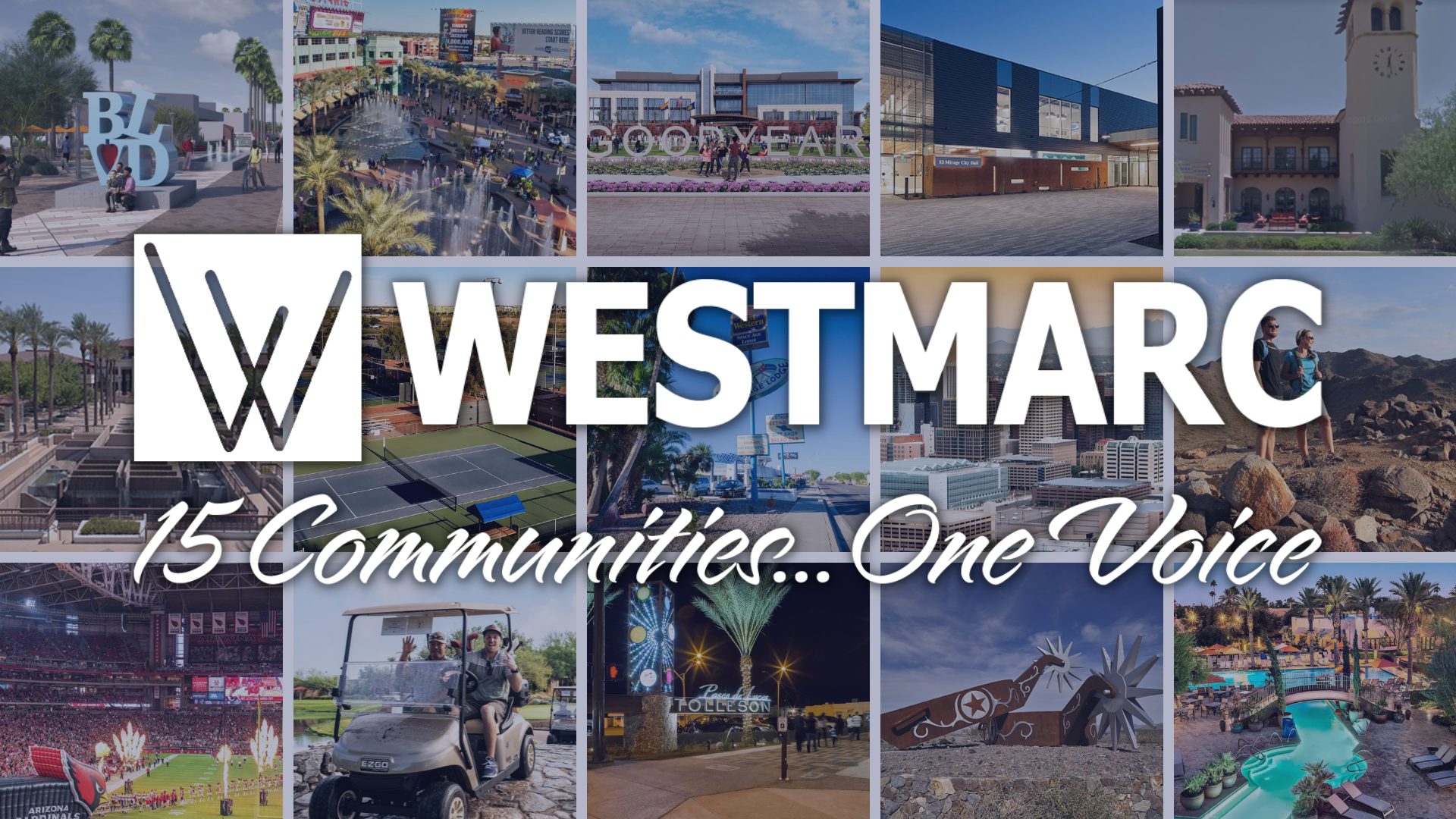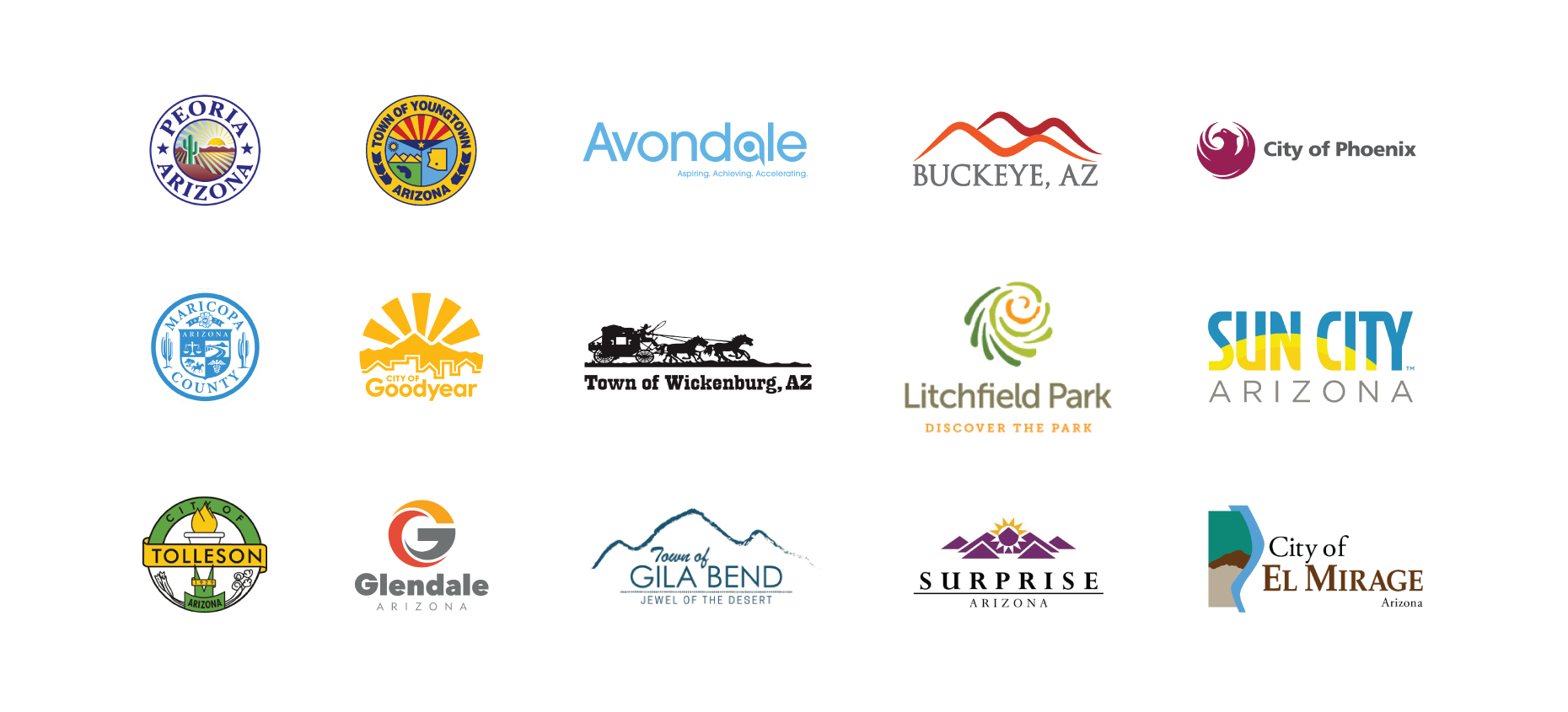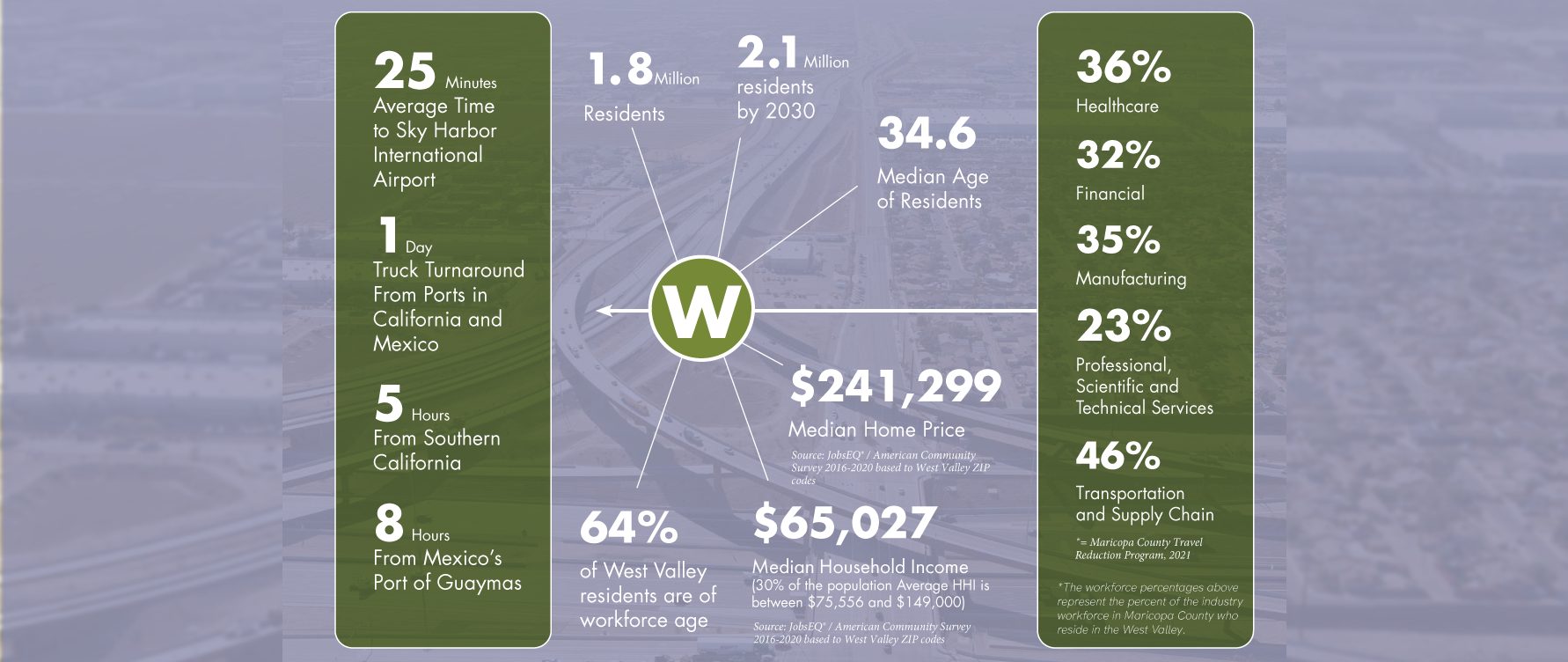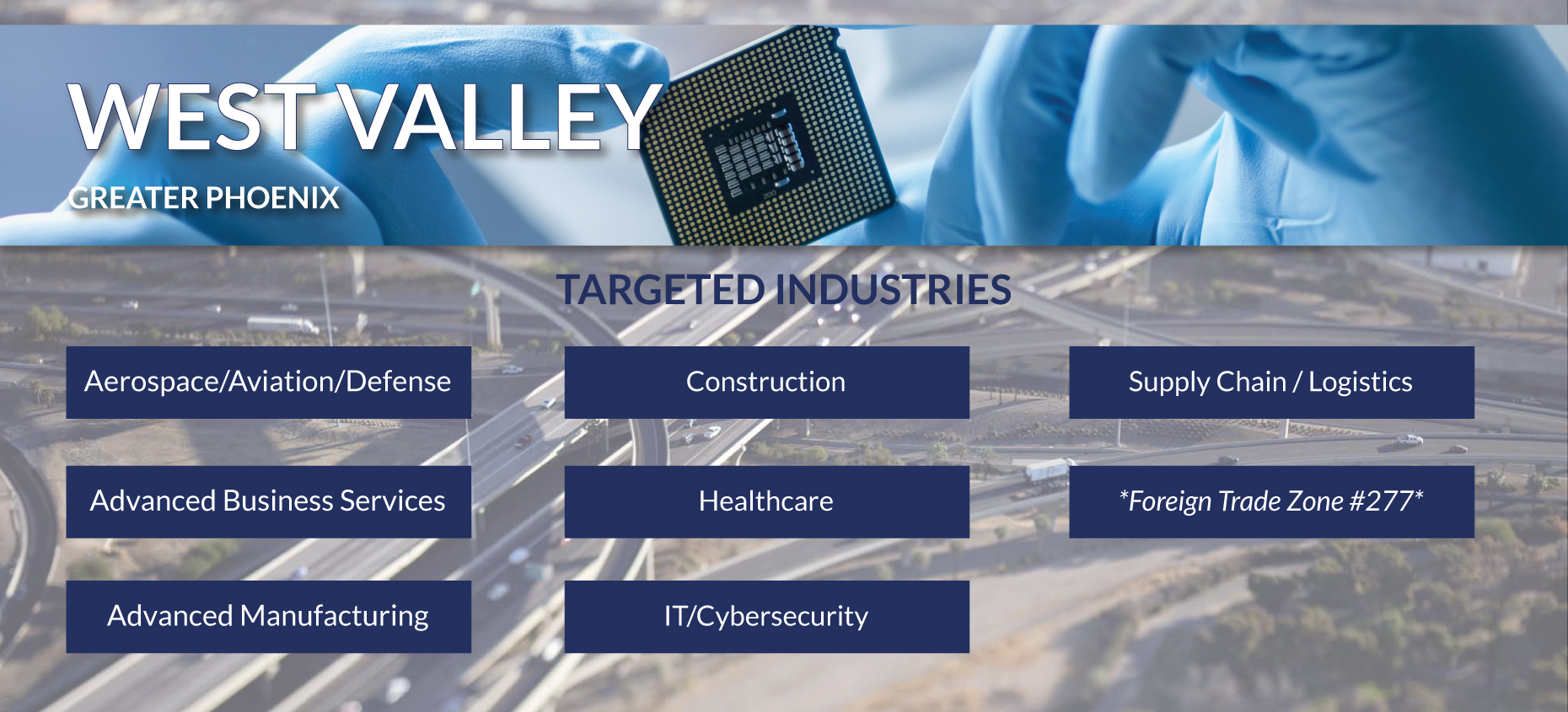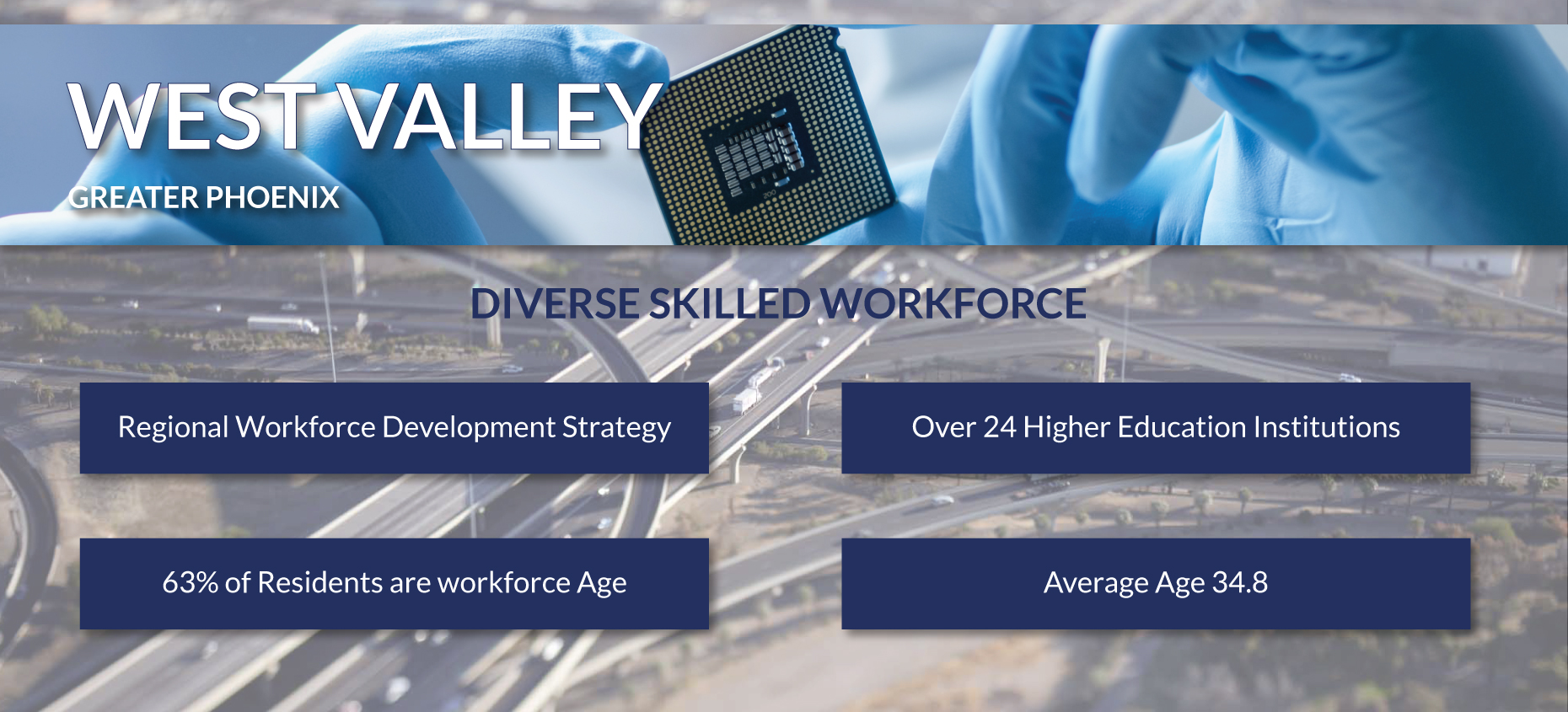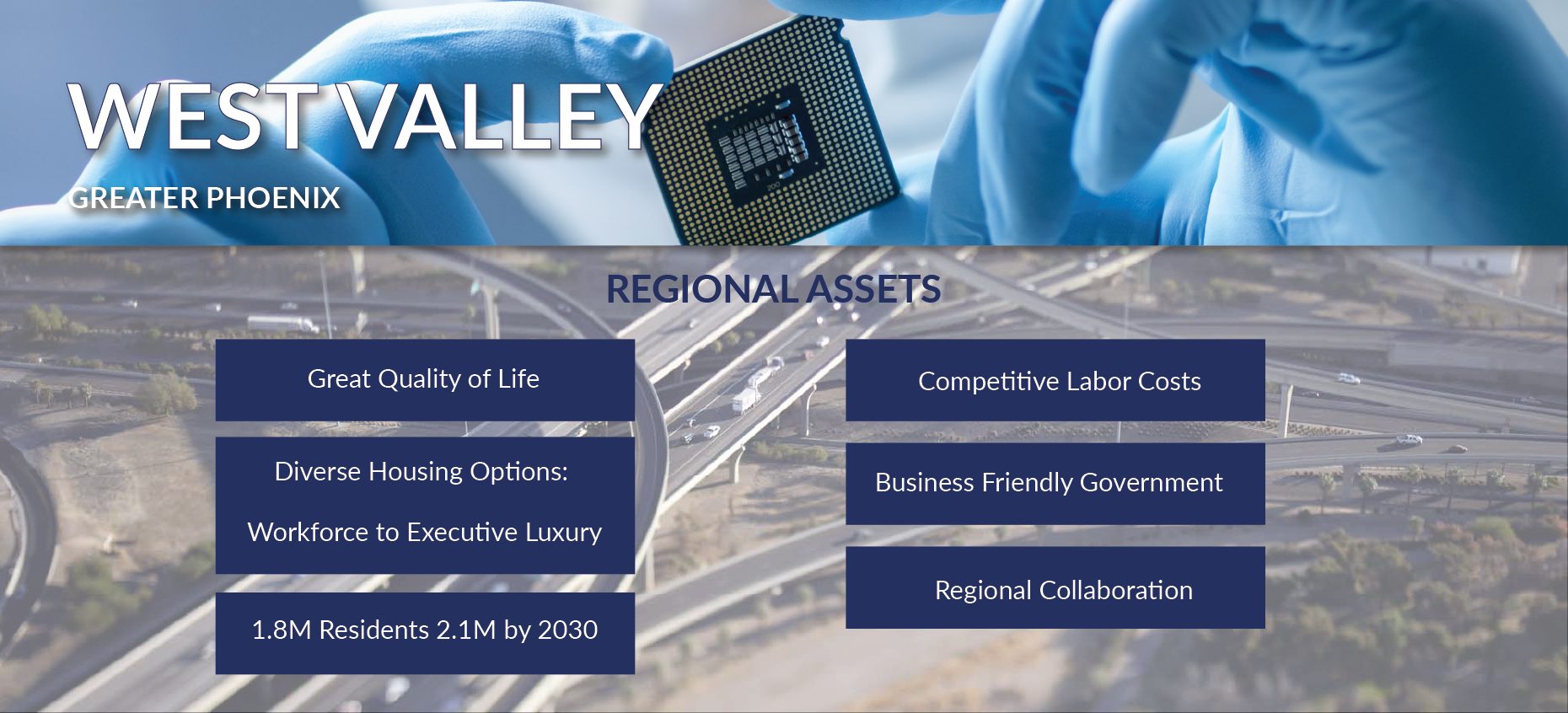 WESTMARC serves the West Valley of the Greater Phoenix Metro to position the region for economic development, job growth and quality of life.
Promote the West Valley with one united voice for economic growth.
Position the West Valley for economic vitality and strategic business attraction.
Enhance member value and engagement.
The work that WESTMARC and our members do daily impacts almost every industry in this county, which in turn benefits both your business and the community at large. We hope you join our team and invest in our organization because you are not just investing in another non-profit, you are strengthening the economy, creating jobs and shaping our region's future.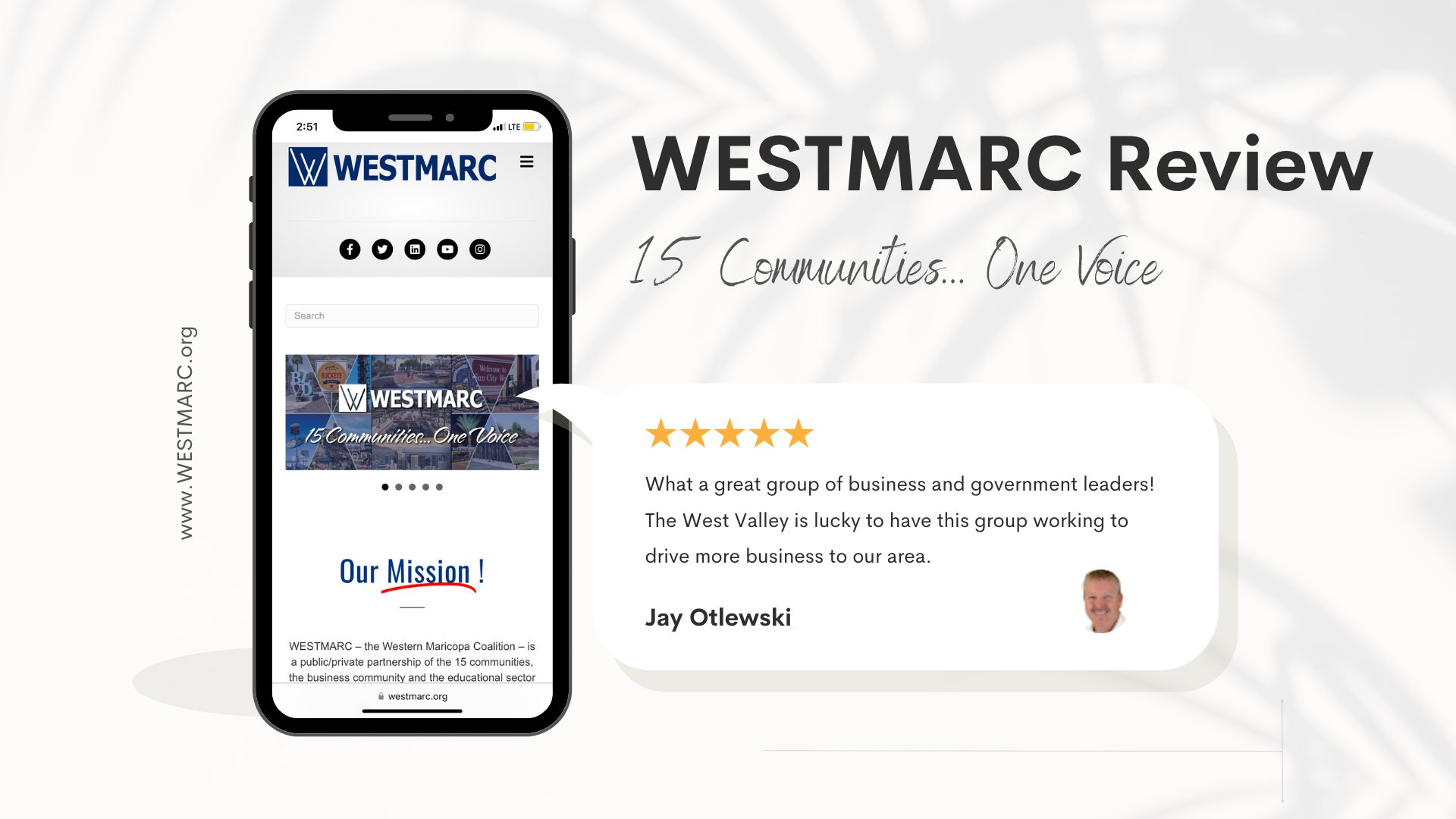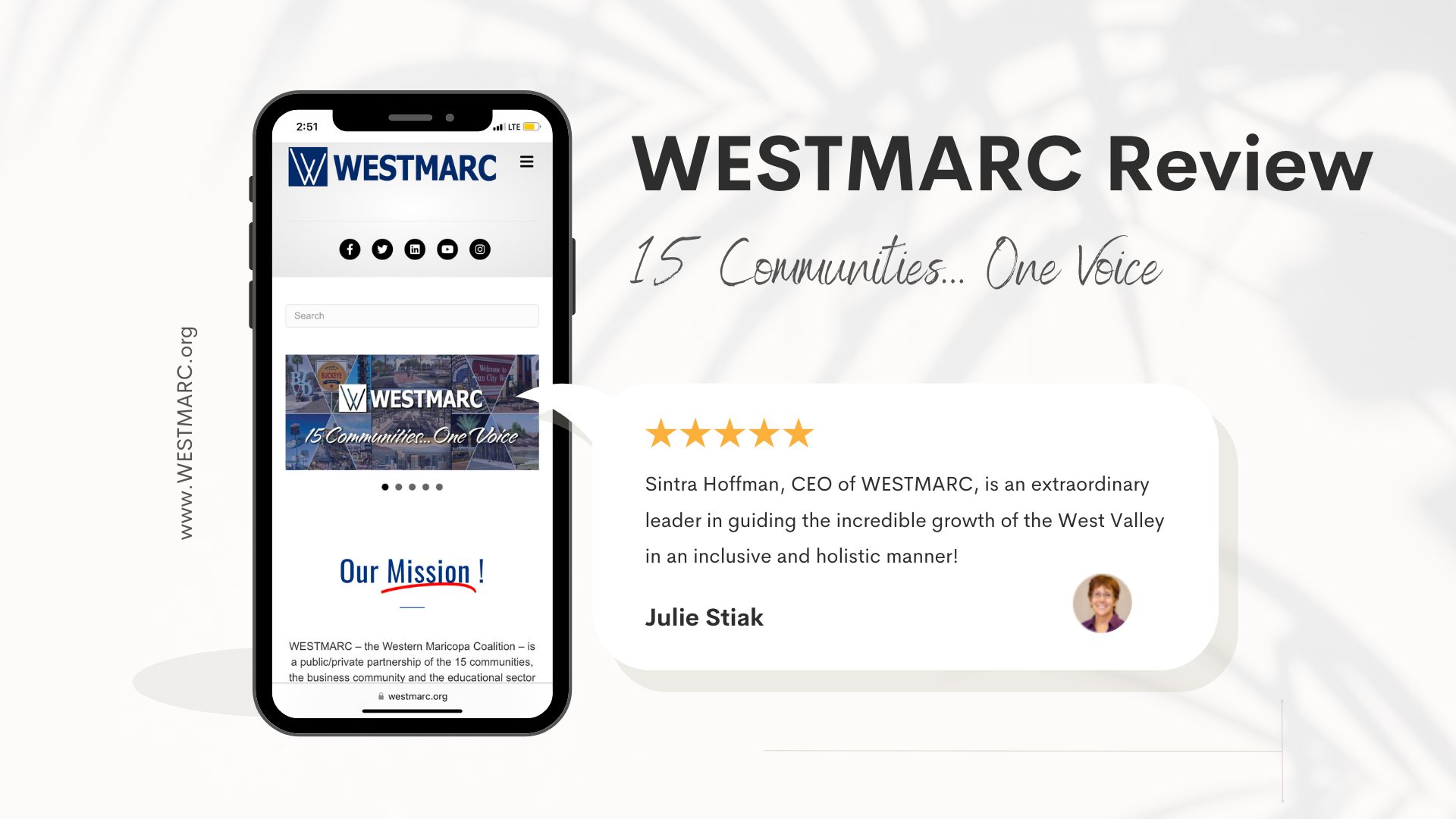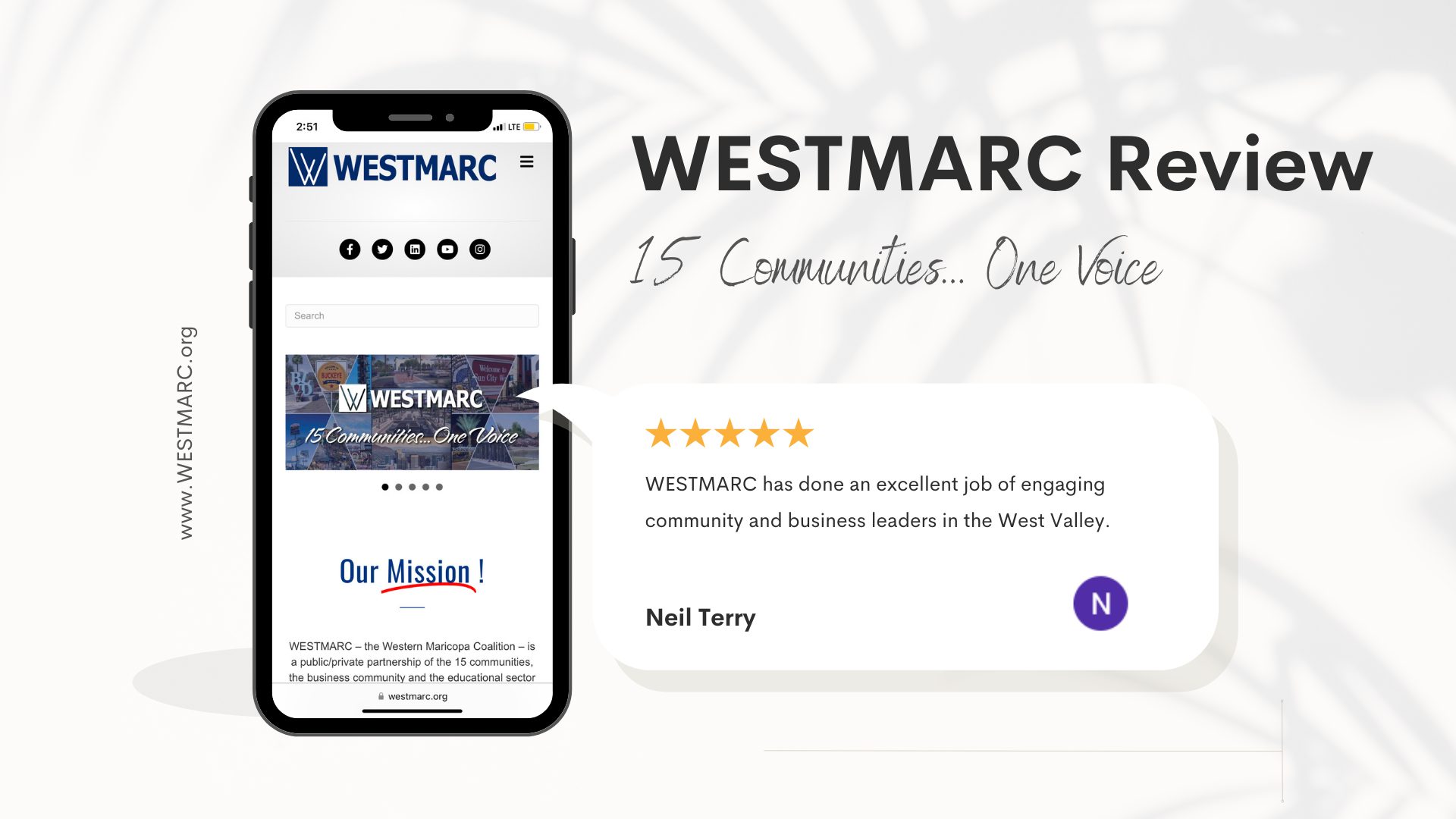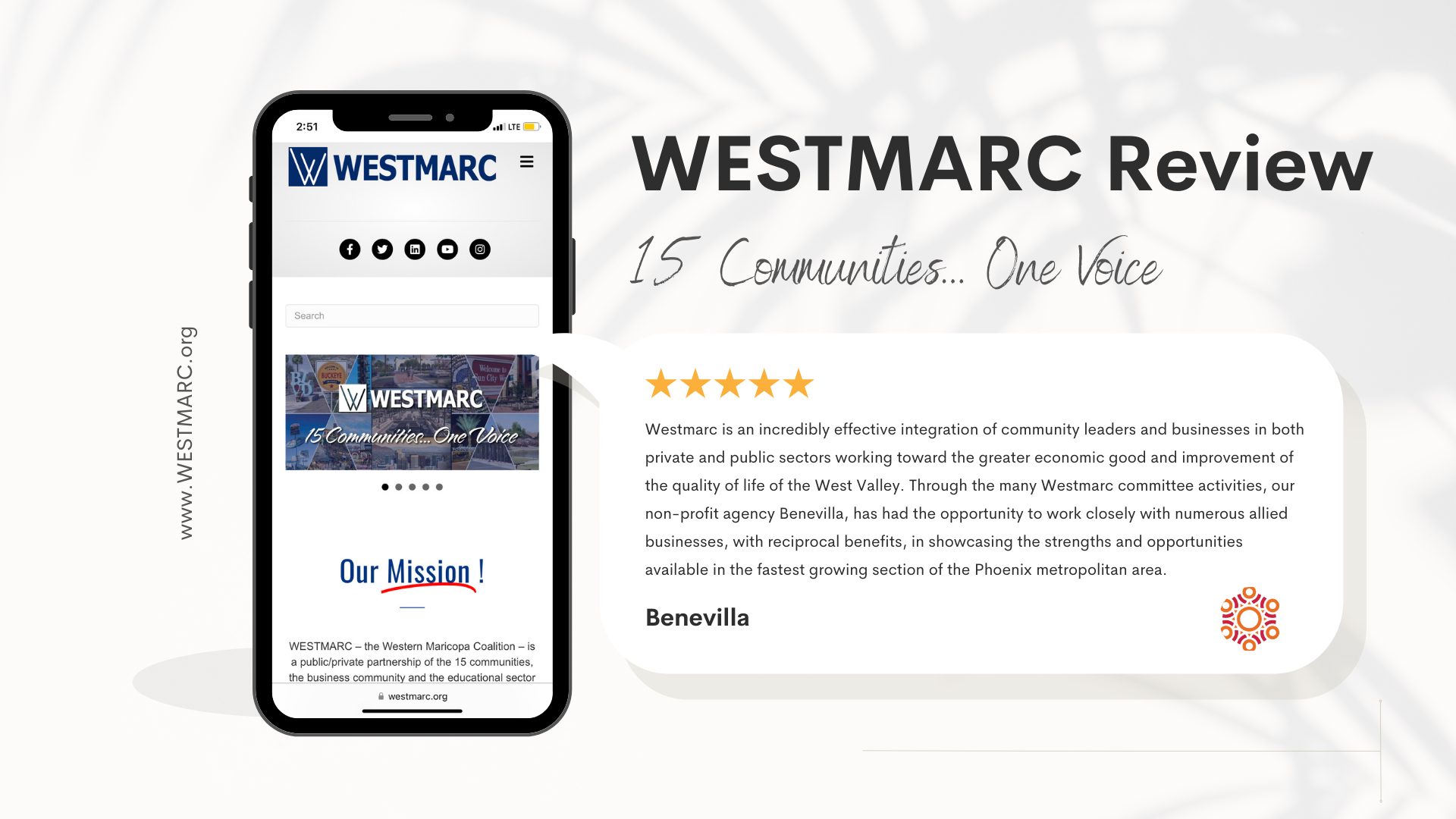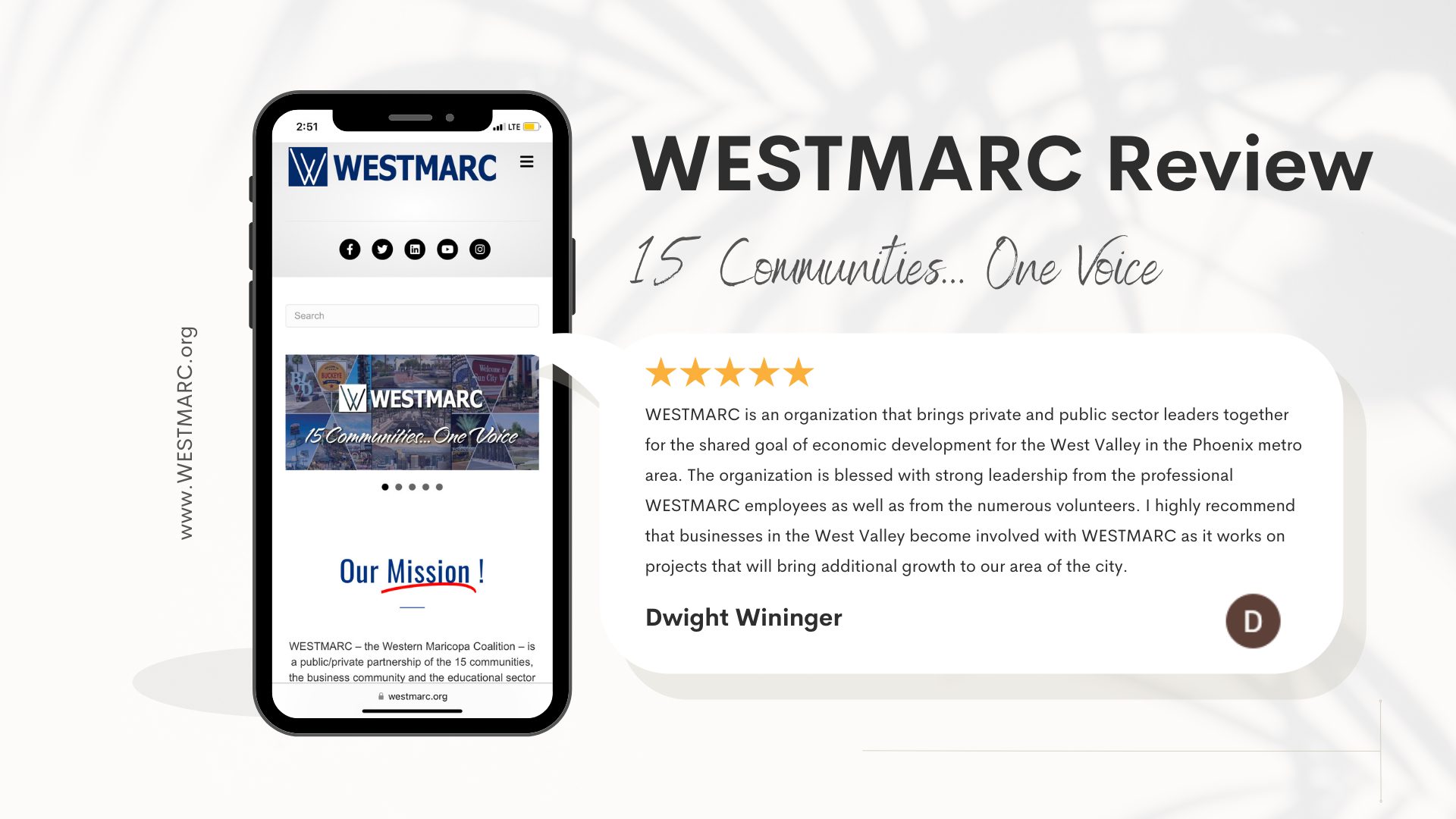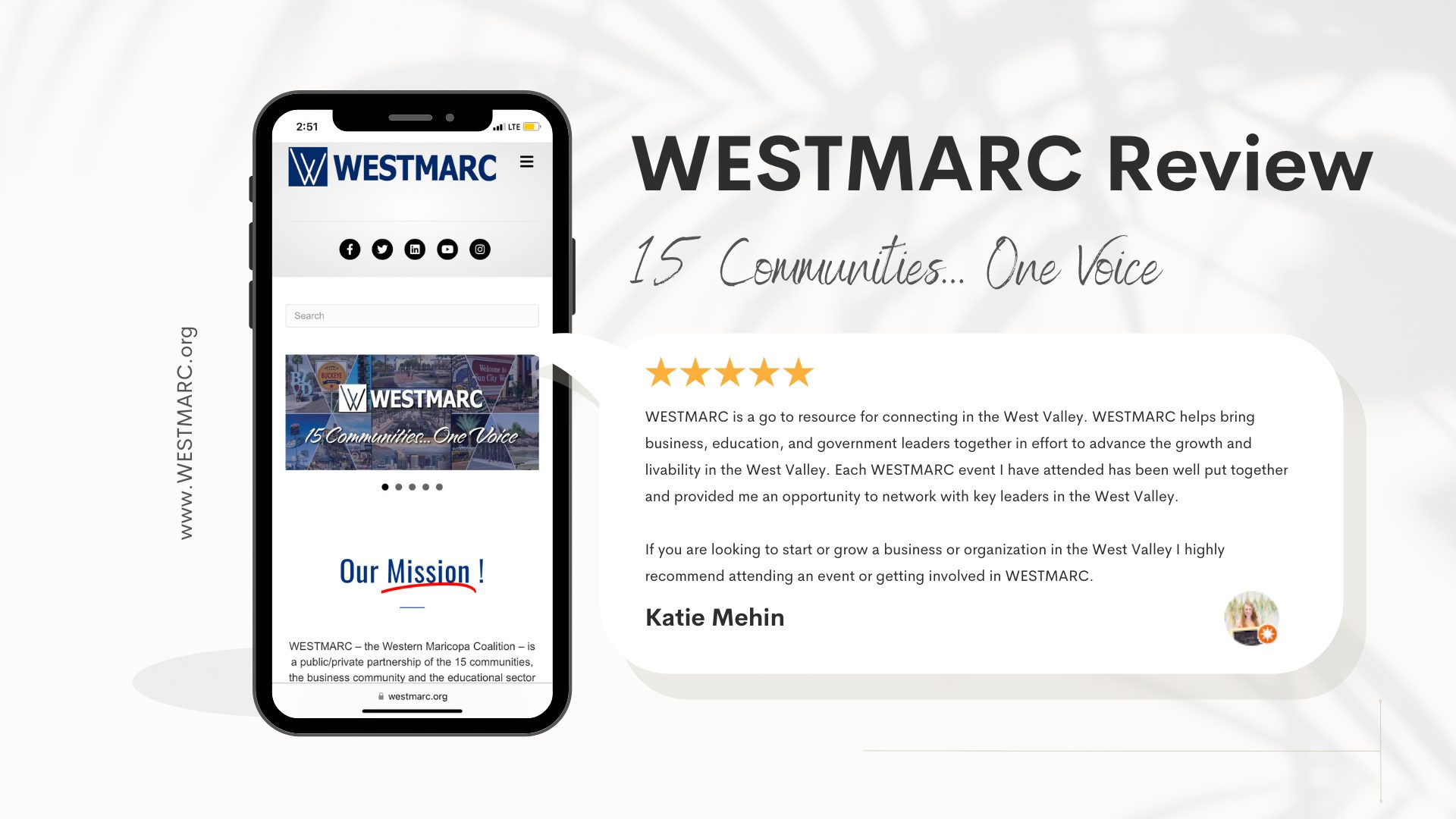 West Valley, Greater Phoenix Quality of Life Assets
Redesigned 12/2021 in partnership with Center for the Future of Arizona