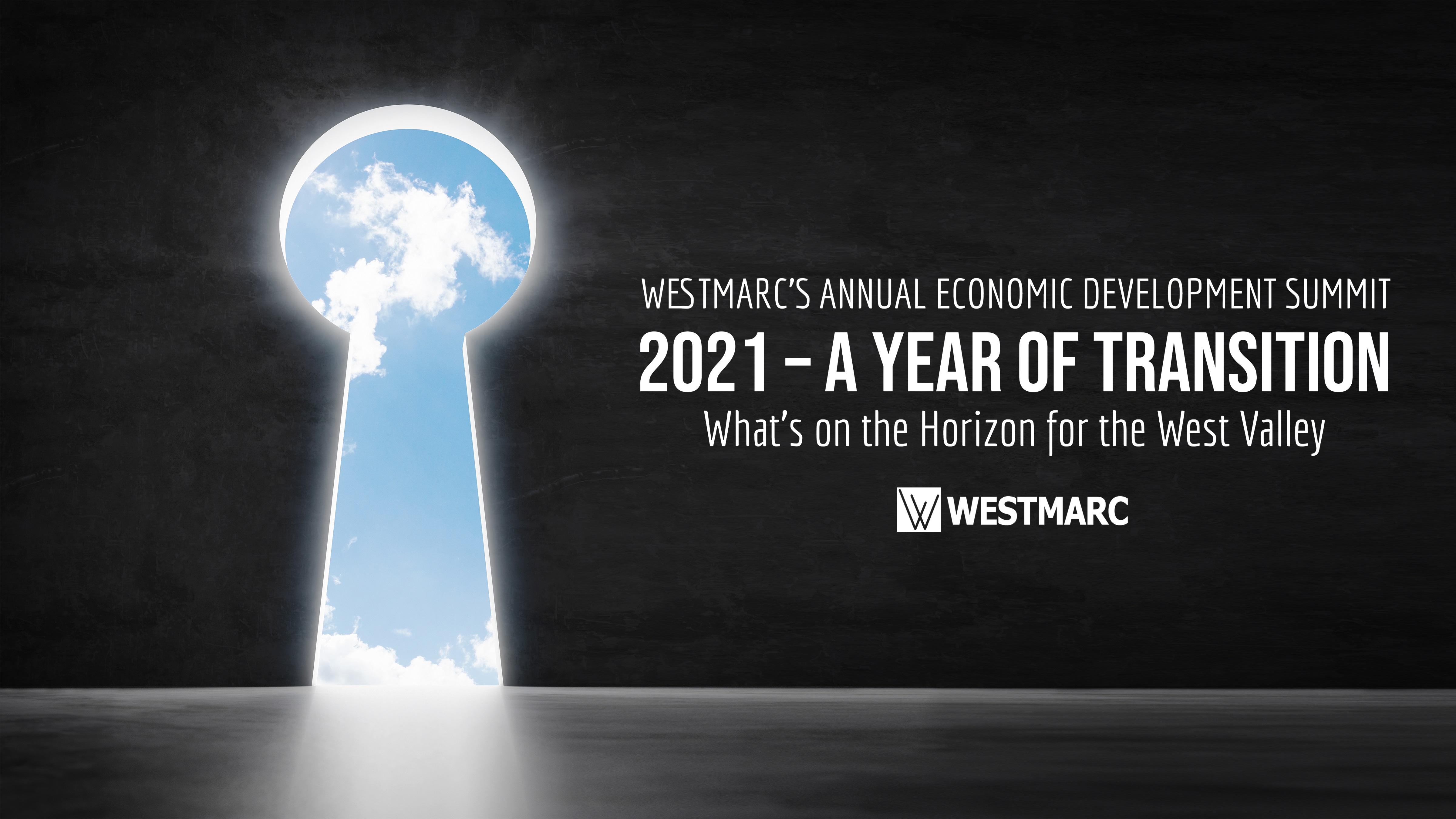 WESTMARC Annual Economic Development Summit will be delivered as a Hybrid Event with Virtual and Limited In-Person Options!
WESTMARC hosts the Economic Development Summit each year.  This year the title is:  2021 - A Year of Transition - What's on the Horizon for the West Valley?
Is that a light at the end of a long, confusing tunnel I see?  Or is it the beginning of new ways of doing business and managing work teams?
Join us for the Annual WESTMARC Economic Development Summit and learn from expert speakers on how to manage your workforce in this new and unknown environment and prepare for changes in West Valley industries.  You will also learn about great existing spaces for smart re-use and new projects horizon to provide employment opportunities close to home, while enriching the quality of life and investment in local communities.
Date: Tuesday, May 11, 2021
Time: 9 AM - 12:00 PM/Noon
Format: Hybrid Event - Both Virtual and Limited In-Person options.
In-Person location:  Peoria Sports Complex (Colonnade) - 16101 N 83rd Ave, Peoria, AZ 85382
Audience: Investors, Developers, Commercial Real Estate, Local elected officials, Business leaders, Education leaders, & Non-profit leaders.
Keynote Speaker: TBA
Panel 1 - Employee Focused Decision Making
Panel 2 - Trends in Employment and Growing West Valley Industries
Panel 3 - West Valley Opportunities: Readily Available Sites for Your Business