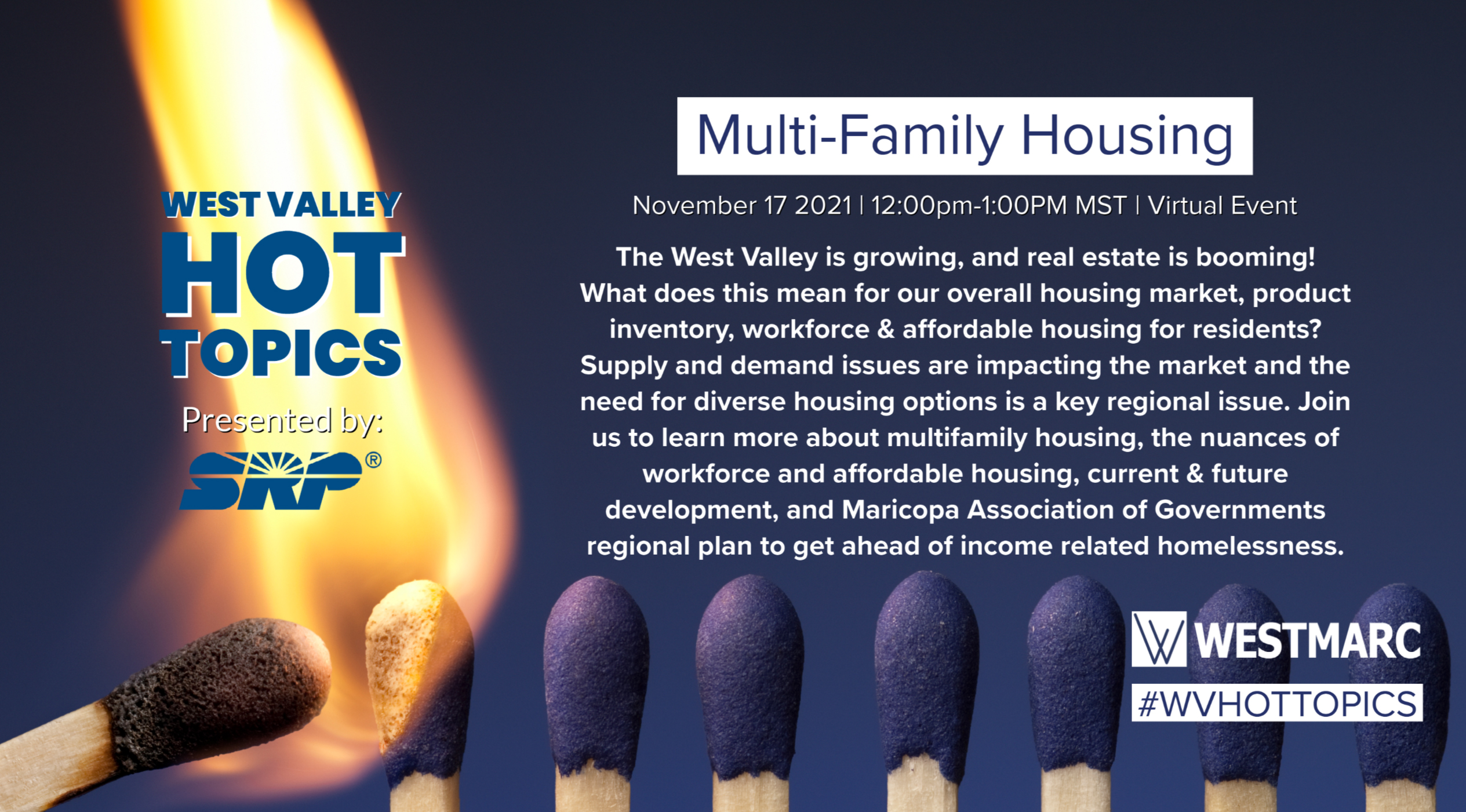 West Valley Hot Topics presented by SRP: Multi-Family Housing
West Valley Hot Topics series sponsored by Salt River Project (SRP) will focus on key issues that drive business attraction and economic development for the West Valley of the Greater Phoenix Metro area.
The series will consist of six (6) bi-monthly events that will bring thought leaders and subject matter experts in key topic areas together, to elevate regional perceptions, awareness and increase interest in the region for the purpose of business attraction and economic development.
The West Valley is growing, and real estate is booming! What does this mean for our overall housing market, product inventory, workforce & affordable housing for residents? Supply and demand issues are impacting the market and the need for diverse housing options is a key regional issue. Join us to learn more about multifamily housing, the nuances of workforce and affordable housing, current & future development, and Maricopa Association of Governments regional plan to get ahead of income related homelessness.
Date: November 17, 2021
Time: 12:00PM-1:00PM MST
More West Valley Hot Topics
West Valley Hot Topics: Demographics, Growth & Infrastructure Investments presented by SRP
West Valley Hot Topics: Quality of Life presented by SRP
West Valley Hot Topics: All roads Lead to the West Valley, presented by SRP